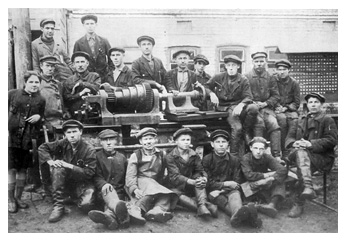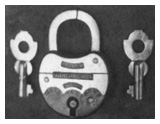 In 1924 manufacture artel of locks "Worker" was organized and registered , bringing together 49 handicraftsmen-singles.
A 90-year period of activity, company constantly developed and improved. It currently constitutes a modern production plant, which produces driver and passenger seats, garden tools, snow-removing equipment.
NPO "Mekhinstrument" is one of the largest manufacturers of gardening, snow removal and minor tillage tools both in Russia and abroad.
Since 2005, the company has mastered production of passenger and driver seats for buses, construction, agricultural and special equipment.
In 2015 it started assembling tractors up to 40 HP from the machine sets made by MTZ and tractors up to 80 HP together with the company DEUTZ-FAHR.
NPO "Mekhinstrument" is actively working on mastering the production of the attachments to the whole range of MTZ and DEUTZ-FAHR tractors.
The range of traditionally manufactured products (pruners, loppers, pruning knives and saws, shovels, rakes, rippers & other tillage tool, as well as winter snow removal equipment) has more than 130 names.
The products are sold both in domestic market and in countries near and far abroad.